Some of our clients
Our clients come from a wide range of different industries and sectors. Our clients range in size from small companies to multinational organisations. Please also see testimonials below.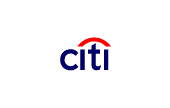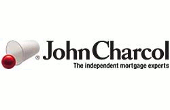 Testimonials
"I just wanted to say a huge "thank you" for the work you have done. We've now got some very clean, professional looking reports and I am overjoyed with the results."
Aidan Bailey, Chief Technology Officer, The Fry Group
"Expert Office Documents have provided an exemplary tailored service to us. We were perhaps a more challenging brief due to certain IT constraints, but were always met with patience, and no question we asked went unanswered. Previously, much of our understanding of Word was self-learned, but we now see that there are many complexities to Word and methods for more effective and efficient working that you simply cannot discover on your own or from the internet. Expert Office Documents worked closely with us to create several professional and fully-functional Word templates, and at the same time ensured that we could retain the knowledge in-house to maintain these templates and create others in the future. I can't recommend them enough."
Chantal Lyons, Policy Systems Manager, Marine Stewardship Council
"The templates are simple and intuitive, allowing the right amount of freedom for customisation. They do not restrict report drafting the way many other options do. If templates are too restrictive, users simply fudge the reports and the whole project falls apart. The templates developed by Expert Office Documents deal with that problem."
Doug Brodie, Managing Director, Master Adviser
"The templates which Expert Office Documents created are very easy for us to use. Creating our reports will always be relatively time-consuming but they are now completed in a quarter of the time.
"We cannot recommend Expert Office Documents enough."
Robert Bunting, Director, Pole Arnold Financial Management Ltd
"The templates produced are great – they have saved time and help ensure we consistently present high quality documents to our clients."
Abi Leech, Marketing Executive, Managementors Ltd
"I am just writing to let you know how pleased I am with your work on the template which you provided.
As you know, I have worked for two substantial City of London law firms in the last 30 years. In the last few of those years I was quite heavily involved - from the consumer point of view - in the creation of a new document template for my firm. When I set up on my own, I inherited this template.
However, the ribbon and template which you provided for me is streets ahead of what I had before.
Not only have you simplified the process of assigning headings to paragraphs but your macros with the Custom Paste which converts imported headings into the house styles and the Cleanup macro which gets rid of non-compliant styles in a document deal with two of the major problems which lawyers have as documents go back and forth between them. I can also see that the Text Library will save an enormous amount of time and ensure that I'm consistent in my approach to standard clauses in a document.
All in all, I consider myself better equipped to deal with my documents than I have been ever in my legal career."
"Thank you, we are very happy with the work you have done for us!"
Neil Edgar, Director, Edgar and Co
"Expert Office Documents have done a great job helping to develop an Excel document which generates a quotation in Word, saving our team time and effort retyping the same information across formats. Once the team were shown by myself (not a software master!) they have all been able to adopt the system and use on a day-to-day basis. Even our most computer illiterate and stubborn staff members are comfortable with the use of the documents and have given high praise!
"I do not have a negative word to say against Expert Office Documents; they are always happy to assist / accommodate any developments we require. The service and product received is perfect for our requirements, allowing our service and company to grow."
Robert Cannon, Sales & Projects Manager, Hunters Contracts
James Watters, Director, Donaldson/Watters Limited
Expert Office Documents delivered an excellent service. They listen carefully to the brief, ask intelligent and helpful questions and then deliver to brief and on time.
Keith Higginson, Commercial Marketing Manager, Calor Gas Ltd
"Expert Office Documents were a fantastic help in OnTrack exceeding our expectations. At every stage they advised improvements, made amendments and would not rest until the documents were perfect. The whole process was made so much easier having experts to guide throughout, and the aftersales support, including help documentation, made the adoption internally so much easier.
"I would thoroughly recommend Expert Office Documents for great service, price and speed."
"Overall the report wizard has speeded up the time spent on generating reports and helps ensure these reports are completed with compliant, agreed wording."
Belinda Ray, Senior Technical Analyst, HFS Milbourne Ltd
"Expert Office Documents provided a tailored solution for one of our largest clients. Their technical knowledge of Word led to a comprehensive and easy-to-use bespoke Word template with clear instructions for use. All requirements of the brief were met and their service was professional and timely. Overall I am extremely satisfied with the project delivery."
Fraser Jones, Head of Client Engagement, OnTrack International
"The new templates are exactly what was needed. Simple to use and user friendly. Working with some very difficult original templates and a rough specification and still being able to come up with a brilliant set of templates! Very impressive. These templates save a lot of time and effort within the Trust. The service we have received has been brilliant. Thank you for a simple, cost-effective and productive solution that has met the Trust's needs perfectly."
Greg Roberts, IT Advisor / Specialist, Sussex Partnership NHS Trust
Kay Davis, Client Services Director, Ware Anthony Rust
"I want to thank you for the excellent work. In particular for the attention to detail and resolving the issues with the footer. So thank you once again and I look forward to working with you in the future."
Tom Gordon, Brooks Gordon
"Most of our members use Microsoft Word to create documents; Expert Office Documents provided a high level of technical expertise to allow us not only to use professional branding but also to make the process of personalising the template easy and effective.
"We were delighted with the templates Expert Office Documents produced - cost-efficient and time-effective."
Chris James, Head of Corporate Communications,
The Scout Association
"Excellent. A very professional, personable and considered approach. Nothing was a problem and the project was fulfilled within the urgent timeframe. It was so good to work with a professional with such knowledge of the product."
"We very much appreciate both the speed and accuracy with which you have undertaken the changes to our templates. Thank you for your excellent work."
Christine Newman, PA to the Board,The Risk Advisory Group
Melanie Fischer, Director, MGA Advertising
"We approached Expert Office Documents in order to create some letter, memorandum and fax templates for us. We wanted something that would encourage all staff to present their communications in a clear, consistent and professional way. The office is cross platform - some staff were on Apple Macs and others on PCs and therefore the brief was slightly complicated. Expert Office Documents came back with a very simple and effective solution that we are delighted with. Its simplicity and ease of use positively encourages staff to use it.
"Expert Office Documents were easy to deal with and came back with a solution in a very short space of time and we will have no hesitation in using Expert Office Documents in the future."
Nick Miller, PR and Marketing Assistant, City & Country Group
"You've done a terrific job for us - we're very pleased with the new templates. Thank you!"
David Mack-Smith, Associate Director, SQW
"The automated report writing macro produced by Expert Office Documents is an integral part of our report production process. It has enabled us to save time and ensure consistency and greater accuracy in our reports. Consequently, we are able to dedicate more production time to the research process, which results in a high quality product for our clients."
"Thanks very much. We are really pleased with the template – it has saved me a considerable amount of work!"
Claire Hamilton, Development Manager, Waste Recycling Group
"Expert Office Documents always displays a clear and thorough understanding of our needs and supplies an affordable option for our administrative systems."
Paul Harris, General Manager, Reach Marketing Communications
"We have used the services of Expert Office Documents on two separate occasions to convert a significant number of Lotus 123 spreadsheet files into Excel versions. A number of these files contained links that accessed and sorted information held in external databases. All the files included a variety of query tables and summary sheets. Expert Office Documents also created sophisticated visual basic routines which eliminated problems we had been experiencing.
"Their professionalism and expertise in performing these tasks was exemplary and I would have no hesitation in using the services of Expert Office Documents in the future.
Adrian Daniels, Financial Accountant, Huyck
Barbara Bigos, Research Director, Snapshots International